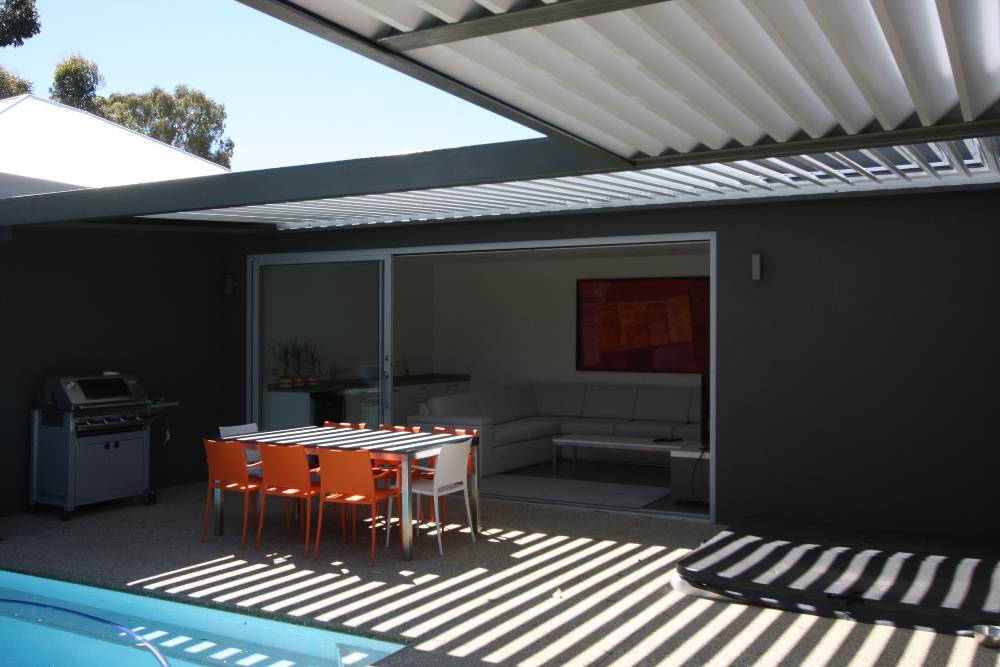 Sunroof Patios let you take control of the weather with electronically controlled louvres that open and close to your desired position. This allows the breeze and sunlight in when the weather is fine and provides protection when the clouds set in.
To transform your outdoor living area with an expertly designed and installed gable patio,
contact Perth Better Homes for a free consultation or call 1300 764 155.
TESTIMONIALS
A few kind words from our Residential and Commercial jobs.
Prompt and professional these guys did a great job of our sail. Very pleased with the product and service.
Kerry and I just want to say a big thank you to everyone connected with and who I/we have had contact with in respect to our Patio refurbishment, the service has been excellent.Neill and the Team have been great, even when I requested a modification late in the build, it was pleasure to have the guys at our home, they we all easy going, friendly and worked well together.
Absolutely fantastic. From calling for original quote to the final installation it was less than a week and the results transformed the area.
3D DESIGNS & WALKTHROUGHS
We offer our customers a 3D Design to help them visualise their dream outdoor area with stunning accuracy & a seamless understanding of the proposed design.
Customers have the option of a full 3D walkthrough of the design prior to commencement of project.