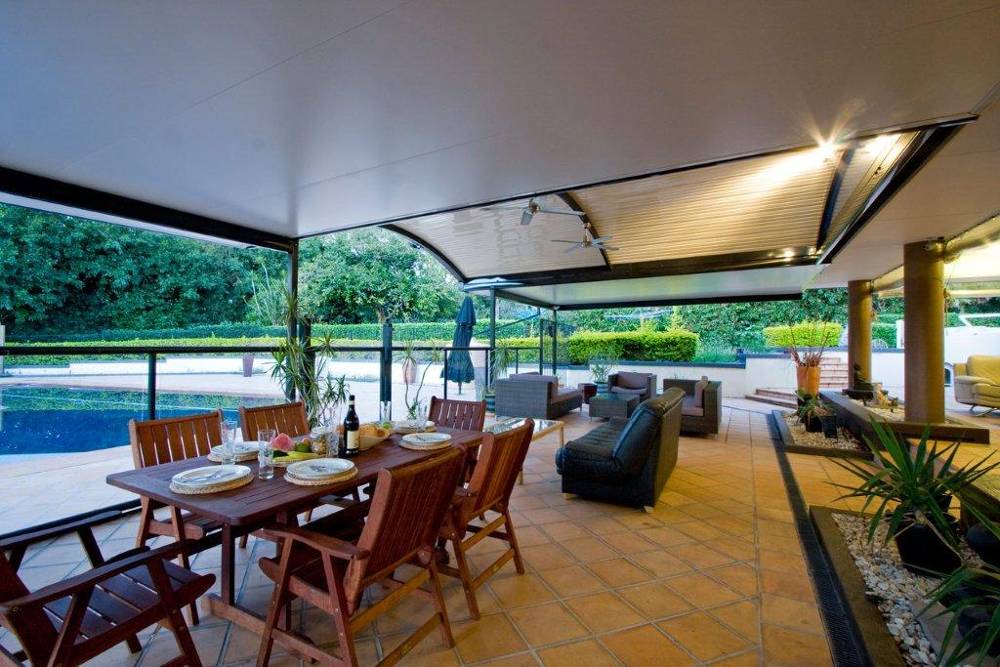 Keeping cool outdoors during the hot summer months is easy when you have a SolarSpan® patio installed. Perth Patio Company's SolarSpan® innovative roofing system is Australia's first all-in-one integrated patio roof cover with an insulated ceiling finish.
To transform your outdoor living area with an expertly designed and installed gable patio,
contact Perth Better Homes for a free consultation or call 1300 764 155.
At the forefront of patio technology
SolarSpan® has the ability to significantly reduce heat penetrating through your patio on hot days. How does it do this? By cleverly integrating insulated panels into your roof design. You'll always stay cool, even with the exposure to warm open air around your patio or alfresco.
Not only does an insulated patio roof bring a whole new level of comfort to your outdoor environment, but it looks amazing too. With large roof spans of up to 8 metres and minimal framing involved in the construction, you can achieve a sleek and polished appearance that will be the envy of all your neighbours and friends.
When it comes to the design of a SolarSpan® patio, BONDOR have thought of everything, even ensuring any wiring for fittings can be concealed. The outstanding cooling properties of the polystyrene core, combined with the exceptional strength of the steel structure, makes a SolarSpan® patio the ultimate choice for your outdoor entertaining area.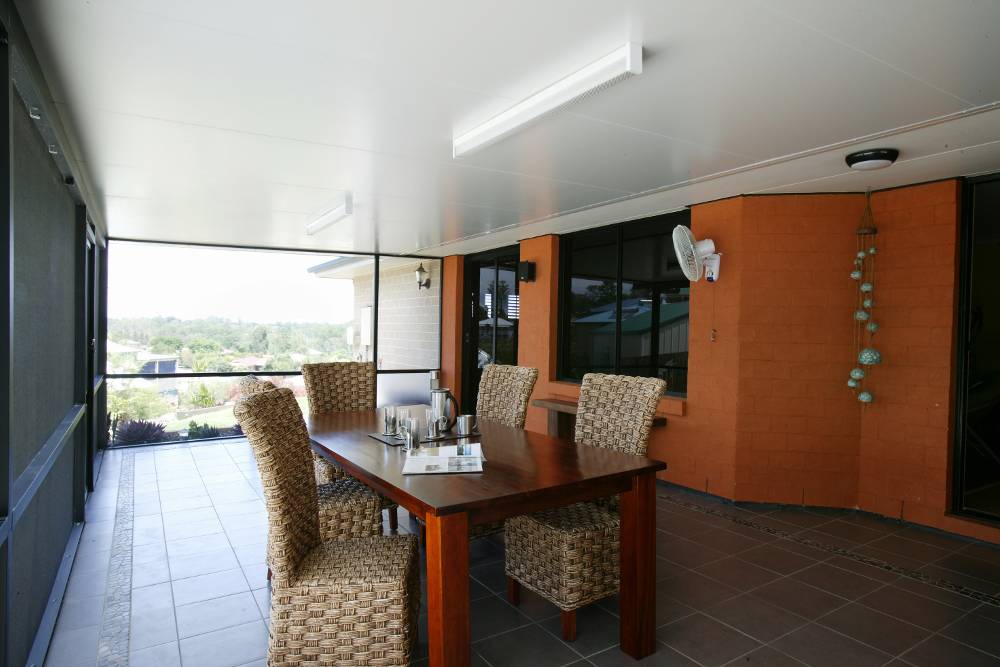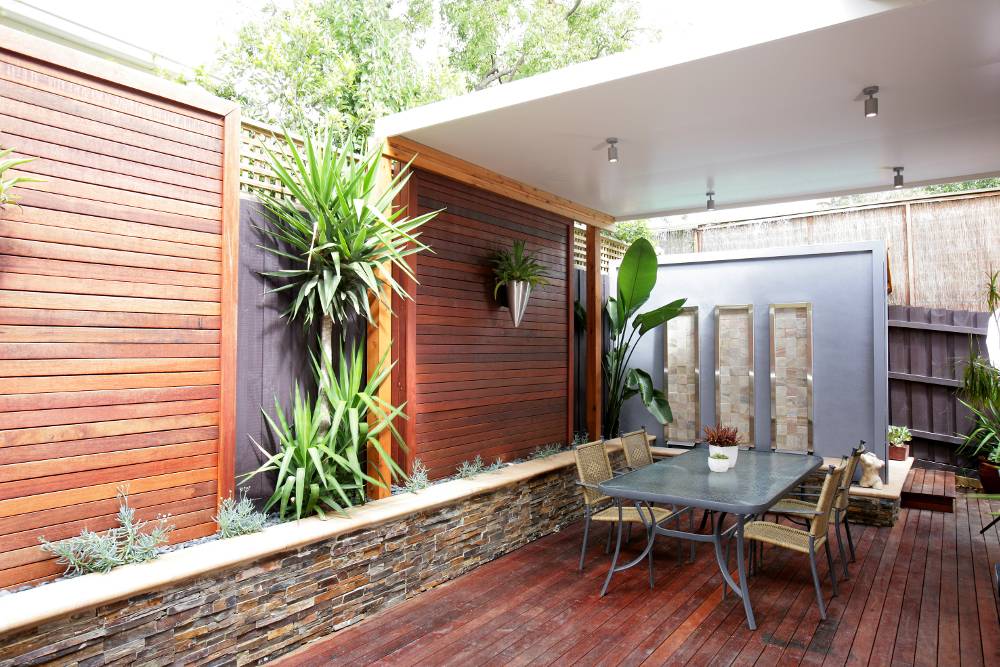 At the forefront of patio technology
SolarSpan® roofing comes in a choice of 2 types of profiles – SolarSpan® Classic and SolarSpan® CGI (corrugated). Both options offer a range of modern colours for the roof and ceiling design, and you can choose the thickness of your insulation from 50mm, 75mm or 100mm. Our design consultants will chat to you about your options and if you're unsure, we'll happily recommend the best solution to suit your needs and your outdoor space.
Perth Patio Company SolarSpan® roofing is also ideal for use on alfrescos, carports and verandahs.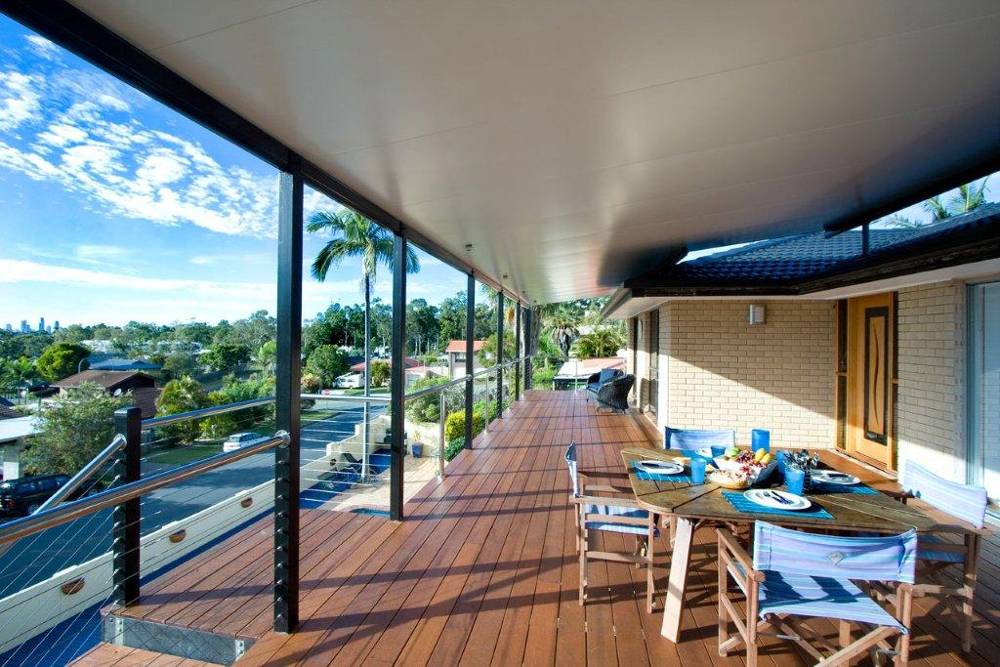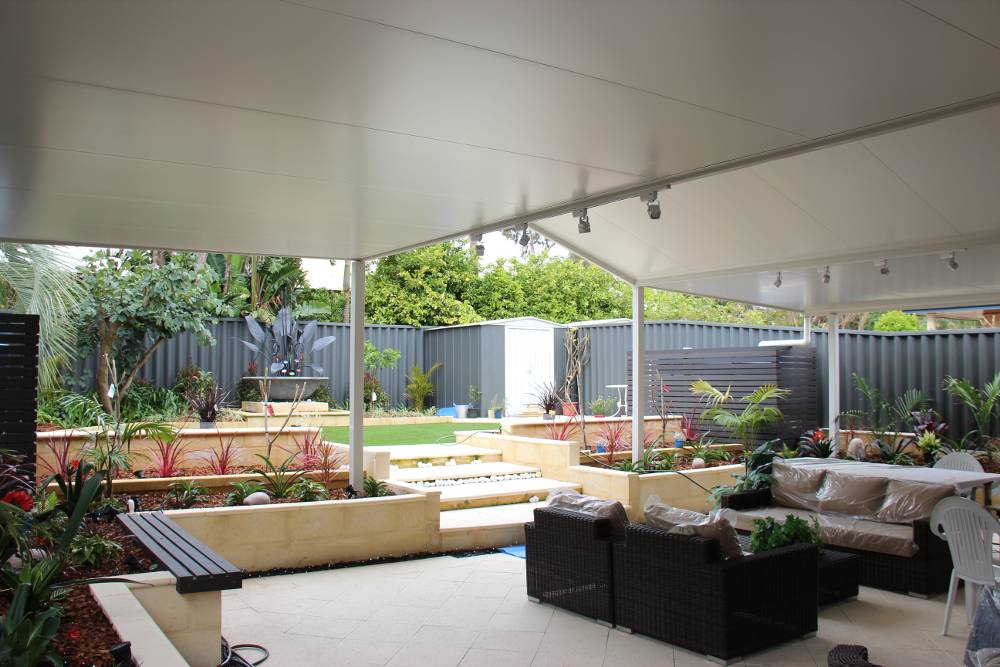 TESTIMONIALS
A few kind words from our Residential and Commercial jobs.
Thank you for your assistance and work you guys put in in providing the Duncraig Shopping Centre with the shade sails. I must agree with you. The design and install does look excellent and we are getting a lot of compliments about them.It has made the shopping centre feel completely different and we thank you for the professional dealing we have had with you to achieve the end result.
Kerry and I just want to say a big thank you to everyone connected with and who I/we have had contact with in respect to our Patio refurbishment, the service has been excellent.Neill and the Team have been great, even when I requested a modification late in the build, it was pleasure to have the guys at our home, they we all easy going, friendly and worked well together.
Prompt and professional these guys did a great job of our sail. Very pleased with the product and service.
3D DESIGNS & WALKTHROUGHS
We offer our customers a 3D Design to help them visualise their dream outdoor area with stunning accuracy & a seamless understanding of the proposed design.
Customers have the option of a full 3D walkthrough of the design prior to commencement of project.