Patios Perth
Living in Perth is all about enjoying the brilliant outdoor lifestyle, and being the sunniest capital city in Australia, we really do get to make the most of it. As one of the leading Patios Perth builders and installers, we have an eye for transforming underutilised backyards and turning them into the most favourite place in your house, so you can truly embrace the great weather Perth has to offer, without even having to step outside your home.
A patio or alfresco is more than just an extension to your home – it's somewhere you can relax, unwind and entertain. Extending your living area outdoors allows you to spend more time outside, adds a stylish touch to your home, and enhances the value of your property. Whether it's a modern patio or complete alfresco design, we have the solution to create the perfect outdoor space for you to enjoy every day of the year – even on those not so sunny days.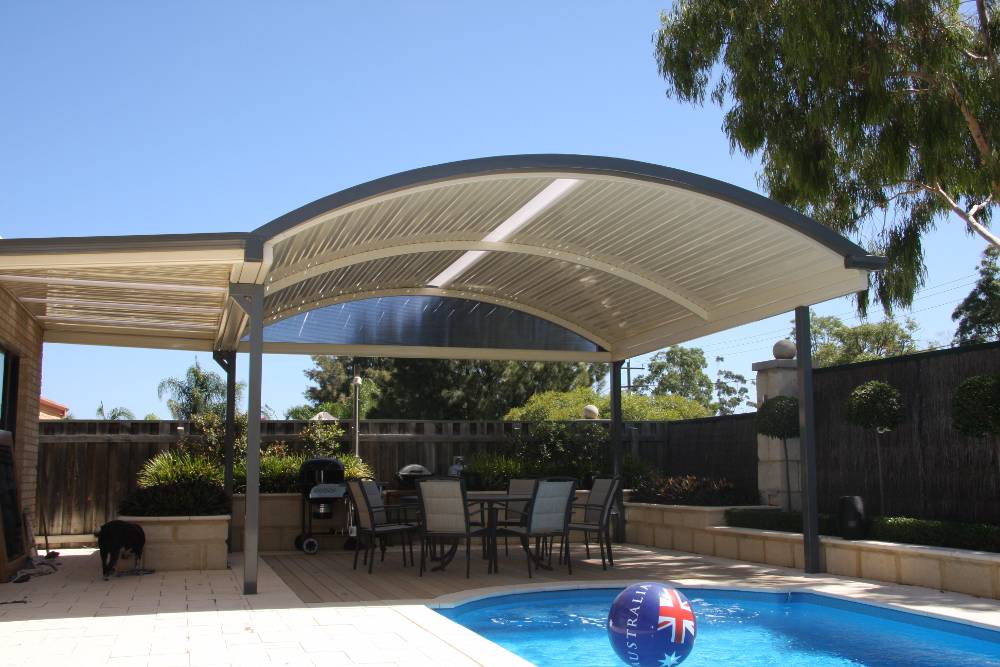 LOOKING TO ADD A PATIO TO YOUR HOME?
When making a decision to add a patio to your home (or to replace on old patio), there are many things to consider.
A patio is a wonderful addition to any home, with the added benefit of allowing you to embrace outdoor living all year round.
TESTIMONIALS
A few kind words from our Residential and Commercial jobs.
Prompt and professional these guys did a great job of our sail. Very pleased with the product and service.
Please convey to Neill I have been impressed with his professionalism and his good workmanship on both projects he has completed for the City of Belmont, as well as your project managing skills and telephone manner. Thank you for a very well completed shade sail project.
Kerry and I just want to say a big thank you to everyone connected with and who I/we have had contact with in respect to our Patio refurbishment, the service has been excellent.Neill and the Team have been great, even when I requested a modification late in the build, it was pleasure to have the guys at our home, they we all easy going, friendly and worked well together.
3D PATIO DESIGNS & WALKTHROUGHS
We offer our customers a 3D Patio Design to help them visualise their dream outdoor area with stunning accuracy & a seamless understanding of the proposed patio design.
Customers have the option of a full 3D walkthrough of the design prior to commencement of project.